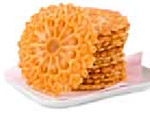 PIZZELLE MAKERS

Settlers' Walk - Sat, November 5th - 12pm - 3pm
Pizzelles are so popular. With your own pizzelle maker you can make these traditional cookies anytime, simply and quickly. Watch us make them and see how easy it is to shape them for cannoli or into cones. Sample a pizzelle, too; they're delicious.



MANDOLINE

Harper's Point - Sat, November 5th - 11am - 2pm
Settlers' Walk Sat, November 12th - 12pm - 3pm
See how a mandoline makes slicing or cutting vegetables and fruit easy and fast. Every piece is consistent in size for soups, salads, stir fries, cobblers, pies, even French fries.



FREE KNIFE SHARPENING!

DEMONSTRATION: CERAMIC KNIVES and BREAD KNIVES

Harper's Point Only - Sat, November 12 - 11am - 2pm

Here is a rare opportunity to have up to 3 of your knives sharpened at no charge (no scissors, shears, or cleavers, please). Meanwhile, we will be demonstrating two 'specialty' knives that every cook should know more about! Ceramic knife blades glide through foods effortlessly. Bread knives do so much more than bread. Come and see why these knives may be excellent additions to your collection.



APPLE MACHINES and INDUCTION BURNERS

Harper's Point - Sat, November 19 - 11am - 2pm
Settlers' Walk - Sat, December 17 - 12pm - 3pm
Peel, core, and slice your way through a basket of apples in a fraction of the time with an all-in-one apple machine! Home-made applesauce anyone? We'll make some on our always cool-to-the-touch induction burner. Its infinite heat settings can heat in a hurry or gently simmer so efficiently - all the energy goes into the cooking process. See it in action!



POPCORN, POPCORN MAKERS, SEASONINGS

Harper's Point - Sat, November 26 - 11am - 2pm
Settlers' Walk - Sat, November 26 - 12pm - 3pm
Enjoy popcorn fresh out of our new lines of popcorn makers, and try some of our new savory and sweet popcorn seasonings, too. Yum!



CUISINART STAND MIXERS

Harper's Point - Sat, December 3 - 11am - 2pm
Settlers' Walk - Sat, December 10 - 12pm - 3pm
This is not your mother's mixer! Come see the Cuisinart Stand Mixer in action. It's power easily handles heavy doughs, and the count-down timer is priceless! Enjoy a cookie or two while you're here!



WAFFLE MAKERS, SYRUPS, WAFFLE MIX

Harper' s Point - Sat, December 10 - 11am - 2pm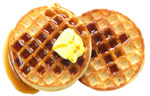 We're using Stonewall Waffle Mix and Syrups to show off our favorite waffle makers today. With quick heating, instant recovery, and browning controls these waffle makers make you look like a pro!



THE GRIDDLER

Settlers' Walk - Sat, December 3 - 12pm - 3pm
Harper's Point - Sat, December 17 - 11am - 2pm
Perfect for panini or quesadillas, for grilling or as a full griddle. The Griddler was well-designed for versatility. Let us show you how it works! An awesome gift!