Shop Hours
Summertime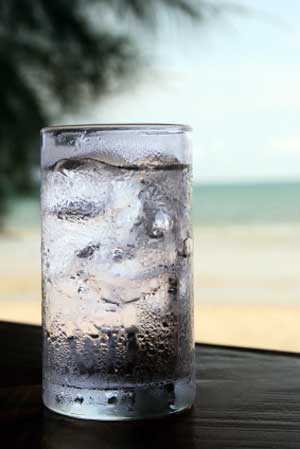 It's getting hot. It will get hotter. Even the rising morning sun has an intensity that finds us searching for the shade. The handkerchief stays on-call for the glistening brow, and the desire for some type of thirst-quenching relief grows stronger as the day wears on. The hand seeks a tumbler of a favorite summertime squeeze. By the sip to wet the lips, or a swig to slide shockingly through a thirsty throat, anything to drop your temperature just a fraction, for just a moment. It's time for something cold, very cold, in fact..., ice cold. Ahhh, summertime!
Happenings at Kitchen Collage
!
Tomorrow! John Scharffenberger
Thursday, June 7th - 1-2pm. Chocolate's John Scharffenberger will be at Kitchen Collage to sign his book, The Essence of Chocolate. This is simply an exquisite book that will excite the eye as well as the palate.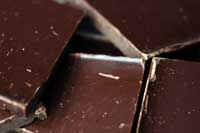 We can't wait to try the chile-marinated flank steak with cocoa powder or the chocolate chunk challah bread. We already know that the chocolate chunk cookies are awesome.! This delectable book was recently named as a James Beard award winner.
His chocolate ice drink is a "blend of espresso and chocolate that is simple and irresistible:" 2T unsweetened cocoa powder, 2T granulated sugar, 1/4 c. whole milk, 1 c. half and half, 1/2 c. freshly brewed espresso.

We will have samples of some recipes available for tasting, and chocolate bars, powders, and nibs ready for purchase. Join us for this sweet afternoon. The only bitter you'll find is the bittersweet chocolate! No fee or registration required.

Jun 14th - Cooking out of the Box - Thu., 5:30-7pm.
Learn how to work creatively with your farm share box. $40 for non-farm share members; $20 for farm-share members.
Jun 21st - Knife Skills - Thu., 12 - 2pm or 6-8pm.
Learn the proper techniques for cutting, chopping, slicing and dicing. A forged paring knife is included with the class. Two sessions available. Call to register! $45 per student.
Jul 12th - Jams & Jellies - Thu., 5:30-7:30pm.
Learn to stretch summer's bounty beyond the season. $50.
CALL 515-270-8202 to register!
Sold Out! Book Club! - Three Thursday's 5:30 - 7:30pm.
Study three different cookbooks, join us for a group review and testing of three recipes each time. $105 for three sessions, plus book cost.
June 28th - 2nd Session - The Lee Bros. Southern Cookbook: Stories and Recipes for Southerners and Would-Be Southerners by Matt and Ted Lee.
July 26th - 3rd Session - The Kitchen Diaries: A Year in the Kitchen with Nigel Slater by Nigel Slater.
Saturday Demos
Join us on Saturdays for informal demos in our kitchen between 10:30am - 12:30pm! Check our website for latest details.
Always open online at Kitchen Collage!
Farm Shares have Started!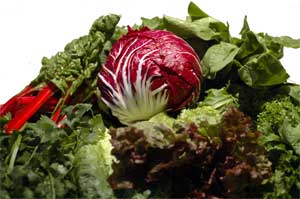 Farm Shares from One Step at a Time Gardens


Kitchen Collage is pleased to be one of two pickup locations in Greater Des Moines. One Step at a Time Gardens is a Community Supported Agriculture (CSA) model of farming where individuals and families subscribe for a season of fresh, clean, sustainably grown produce from this local farm. Weekly shares are dropped off at Kitchen Collage for individual pickup by "shareholders." Weekly shares come in a variety of sizes appropriate for any family. Join us on Thursday, June 14th for a class specifically about cooking with farm shares. (See above calendar information). Check out One Step at a Time Gardens' website at www.ostgardens.com.
Ice Cold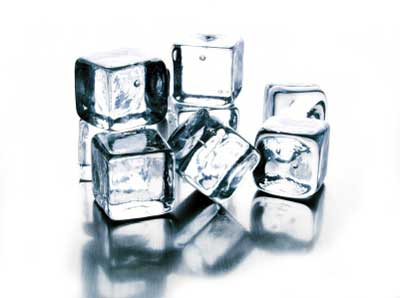 With ice at our fingertips, (without even opening a refrigerator door), it's quite fair to say we take it for granted as a readily available ingredient. Although archeologists have uncovered evidence of summer ice storage in the Persian desert as early as 400 B.C., easily accessible summer ice is a relatively recent phenomenon. Less than 100 years ago, summertime ice came only with considerable effort and forethought. Harvested in large chunks from frozen lakes and rivers, the ice was transported to a central storage area, packed in sawdust or straw, then sold and delivered as needed. (Check out the Ice House Museum in Cedar Falls, IA). Short of direct access to ice, the root cellar or basement offered a few degrees of relief from the summer's steamy temperatures.
Water is one of the few non-metallic substances that expands by some 7% when changing from a liquid to a solid. It actually becomes less dense when frozen which is why it floats so nicely in our drinks.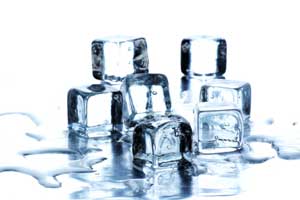 How to Freeze Water - A good ice cube displays a clear character. Cloudiness or opacity in the center of an ice cube results from impurities in the water, and/or air bubbles trapped during freezing. Commercial icemakers know that a clear cube comes from pure water, and from freezing the water in thin layers at just below its freezing point of 32˚F/0˚C. The thin layers and the warmest temperature that will still allow freezing, offer enough time for the air bubbles to escape.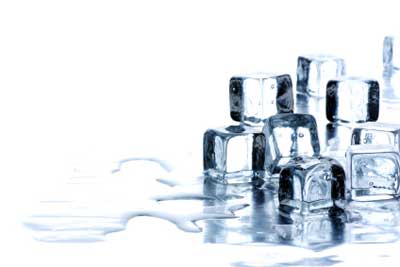 At home, clearer cubes are produced from mineral-free, distilled water, and boiled water which removes any air bubbles. Despite this primer on "How to Freeze Water," it's hard to beat the accessibility of the built-in refrigerator icemaker, ("how it works" link), even if the result shows a bit of cloudiness!
Today, we like our ice in unique shapes, cracked into shards, crushed to slush, or shaved like snow - just so long as it packs a chill! These forms of ice inspire a myriad of summer culinary delights from classics-on-the-rocks to shaved ice creations.
With or Without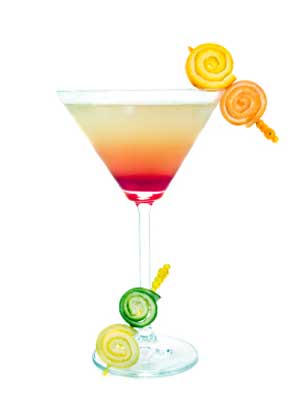 Summer's heat requires a list of refreshing beverage options at least as long as the season. Show off your best ice with thirst-quenching drinks of all types:

With: The term "cocktail" means "mixed drink." There are many colorful stories about roosters surrounding the word "cocktail," but the origin most likely lies with the French word for mixed drink, "coquetel." Strictly speaking, a cocktail contains no more than 4 ounces, has two or more alcohol ingredients, and comes with or without non-alcoholic flavorings. More broadly, a cocktail is any drink with more than one ingredient. We prefer the broader definition.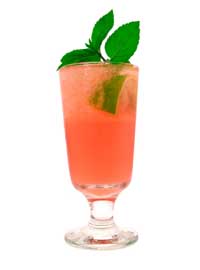 Without: The summer classics are iced tea and lemonade, but don't stop there. Any combination of fruit, water, and sweetness goes a long way toward satisfying a thirst. Today's exotic juices and nectars make ready choices for a "without" cocktail. Explore the juices in the produce section of your grocery store; you'll find ašai, pomegranate, mango, peach, apricot nectars. Any of them served on your best rocks, or over fresh snow ice make a welcome alternative to standard colas.

Impart the Chill: Getting your drink to just the right chilly state is a legendary art form thanks to James Bond. If done correctly, the cold of the ice and the heat of the alcohol pair up as a wonderfully fluid oxymoron.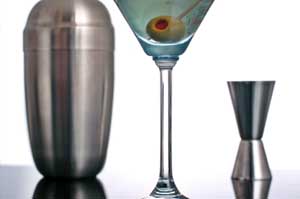 Shaken - If your drink contains "cloudy" ingredients, such as juice or cream, shake the liquid vigorously in a shaker containing 3-4 standard size ice cubes. When a mist of condensation forms on the outside of the metal shaker, the drink is ready to be strained into the drinking glass leaving the ice in the shaker.

Stirred - If your drink is comprised of "clear" ingredients, they may be stirred in a mixing glass or the drinking glass.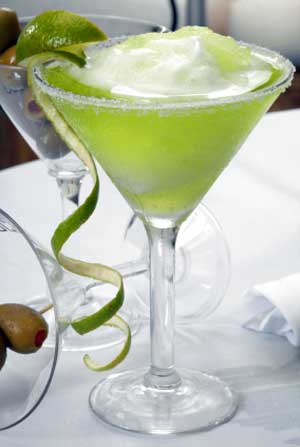 Combine all of the ingredients and the ice in a glass stirring in a spiral motion from the bottom up.
On the Rocks - If your choice is ice in your drink, you have "on the rocks." The drink may have been shaken or stirred previously, then poured on fresh rocks.

Blended - If an electric blender is used to mix the ice with the liquid, use about one-quarter cup of crushed ice per drink. The result will be wonderfully foamy and cold.

Frozen - If you prefer a frozen drink, use about 1 cup crushed ice per frozen drink.
Chilly Presentation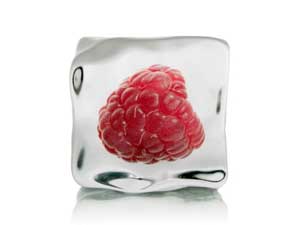 The familiar saying "The eye drinks as well as the mouth," speaks to the fun and pleasure that accompanies any summer drink. Serving a crowd of one or many, a beautiful presentation adds mightily to the satisfaction of sipping a long, medium, or short.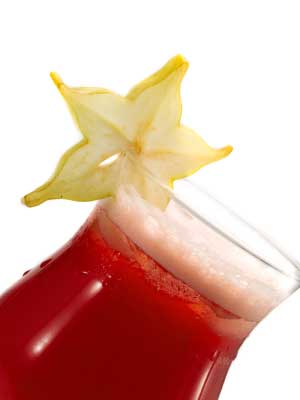 Garnishing - Fruit, herbs, or edible flowers make ice cubes extra special. Fill the ice cube tray one third of full with water, or juice. Place the fruit or flower in each cube. Freeze until set. Top off with water and freeze again until solid. Cast in the center of the cube, the garnish's good looks will outlast the drink. Oranges, lemons, and limes are always appropriate garnishes, but experiment with carambola (starfruit), kiwi, or frozen melon shapes.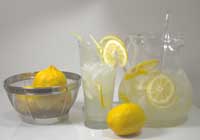 The Glass - Whether glass or fine plastic, a nice glass is a must.The glass and the drink should match in form and function. A long drink, 7 ounces, calls for a tumbler. A frozen, or frothy tropical craves a wide-brimmed stem that begs for decoration. A medium drink, 4 ounces, can use a smaller glass that showcases the rocks. A short drink, 3 ounces, loves a small wine glass, a champagne glass, or an elegantly shaped martini glass.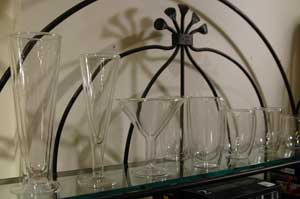 Pitchers - A large glass pitcher is a summertime essential. The vessel serves double duty as a mixing place and as a serving piece. Glass or ceramic are naturally insulating materials keeping the contents cold.
Summerware - Summer entertaining is casual by definition, but doesn't have to rely on insipid disposables. Gorgeous casual dinnerware is available that spans the need for durability and class.

Ice Buckets - Keeping it cool and handy at the same time, an ice bucket brings the freezer to your table.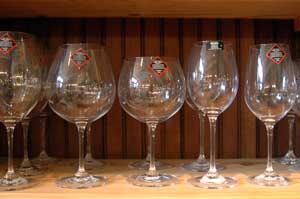 Swizzlesticks - These small whisks decorate your drink creations, helping to personalize the drink with a unique identity (so much better than a Sharpie on the plastic glass).
Prep Set - Some basics add utility to beverage preparation: bottle opener,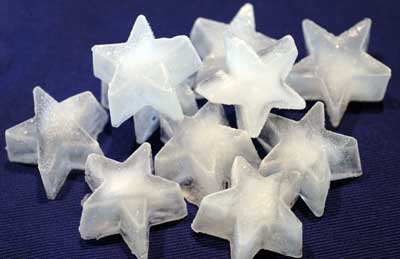 long-handled spoon, shaker, strainer, ice tongs, bottle stoppers, jigger, citrus reamer, citrus twist tool, small cutting board, a small, sharp knife.
Ice Molds - Make a splash with some creative cubes! Silicone molds make freezing any liquid easy; the many available shapes make a distinctive presentation.
Plan Ahead Tips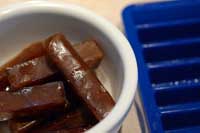 Tip #1: Freeze any leftover coffee from your morning pot in ice trays. The frozen coffee provides a quick start to Iced Coffee, Frozen Mocha, or special rocks for a Kahlua treat. Freeze lemonade, orange juice, or any favorite beverage into cubes, ready for the blender and a quick slushy.

Tip #2: When preparing for a party, it's sometimes difficult to estimate how much ice is needed. A good place to start assessing your ice requirements is to plan on one pound of ice for each guest. This amount will vary according to the weather, whether the party is inside or outside, whether or not the drinks are pre-chilled (as in beer or wine), and the duration of the party.
Q & A
Q:
What's the best way to make frozen ice drinks?
A: Undoubtedly, the best tool for crushing or shaving ice to just the right consistency is an appliance that is made just for that purpose.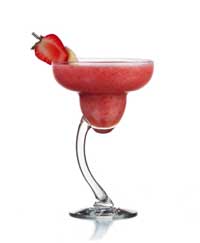 The Margaritaville appliance is the right tool for this task. Ice is shaved to just the right consistency with no undesirable chunks anywhere in sight. A second choice for the job is a strong electric blender. Add 10 standard-sized ice cubes and 1 cup of liquid to make a slushy drink.
Q: Can I use my food processor to crush ice?
A: No. The delicately serrated blade in a food processor is not designed for crushing ice. The hard ice tends to scratch the workbowl, and the flying ice is a potential hazard unless the push tool is locked in the feed tube. It's not unusual for the liquid to fly up the short sides creating a drippy mess. An electric blender has a strong motor, high sides, and a blade appropriate for the task.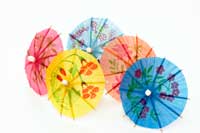 Q: What's with little paper umbrellas in cocktail drinks?
A: The little umbrellas began appearing in drinks in the 1930's and exploded on the scene post-WWII along with the interest in Polynesian restaurants and Pacific Rim influences. This interest turned into what is known as the tiki cult. Reminiscent of all things exotic, the little umbrella transports the indulger from the ordinary beverage moment to someplace else. Instructions and a printing template for making your own variation of the drink umbrella are found at this website.

Q: What is "dry ice?"
A: Dry ice is not water, but rather the solid form of carbon dioxide (CO2). Carbon dioxide freezes at a temperature much lower than water, -109.3˚. Dry ice provides extreme cold for long-term transport, but is not appropriate for beverages or ingestion. Dry ice skips the liquid stage when melting and vaporizes to its gaseous state. Your mother was right, the extremely low temperatures of dry ice pose a threat to skin; handle it carefully.
Two Recipes
Coffee and tea, so much a part of every day, put on their summer personalities in these two recipes:

Iced Coffee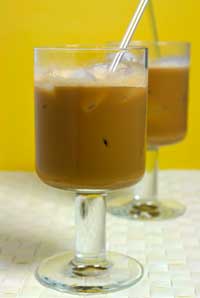 Uncannily like specialty coffee shop versions:

10-12 cups strong coffee
1 can, (14 oz.), sweetened condensed milk

Mix milk and coffee. Chill. Serve over ice.

Variations:

Frozen Iced Coffee - Mix 1 c. of the above mixture in an electric blender with 1.5-2 cups of ice cubes. Blend by pulsing until the ice is crushed and a slushy consistency is achieved. Serve immediately in a tall tumbler.

Another Frozen Iced Coffee - This version is less diluted providing a stronger taste. Freeze the coffee mixture in a standard ice cube tray. Crush the frozen cubes in a blender using an equal amount of milk, chocolate milk, or water.

Mocha Versions - Add 1T. chocolate syrup for every cup of coffee. Adjust amount for your personal taste. Enjoy over ice, or as a frozen slushy.

Other additions:
(1) Try a splash of vanilla in the mixture.
(2) Use fat-free sweetened condensed milk for a slightly lighter mix.
(3) Top with whipped cream and chocolate shavings.
(4) Add a shot of your favorite coffee syrup.
(5) Experiment with ╝ t. almond flavoring, orange, or similar extracts.
(6) Lace an individual serving with a liqueur such as Irish Cream, Kahlua, Frangelico, Govida, Amaretto, Grand Marnier.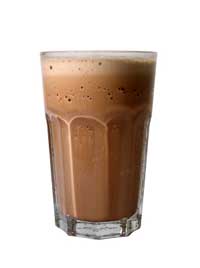 Iced Chai

The heat of the spice and the cold of the liquid make for a refreshing drink or frozen concoction.

10-12 cups strong brewed tea (green or black)
1 can, (14 oz.), sweetened condensed milk
1 t. vanilla extract
1 tsp. ground cardamom
1 tsp. ground cinnamon
1 tsp. ground cloves
1/2 tsp. white pepper

Add spices to the hot tea. Let cool. Mix in the milk and vanilla. Chill. Stir well and often during pouring. Serve over a generous amount of ice.

Variations:

Frozen Iced Chai - Mix 1 c. of the above mixture in an electric blender with 1.5-2 cups of ice cubes. Blend by pulsing until the ice is crushed and a slushy consistency is achieved. Serve immediately in a tall tumbler.

Another Frozen Iced Chai - This version is less diluted providing a stronger taste. Freeze the chai mixture in a standard ice cube tray. Crush the frozen cubes in a blender using an equal amount of milk or water.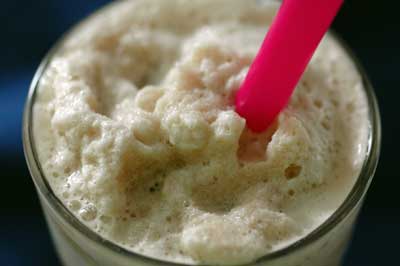 Chai Mix - Cartons of green or black chai mixtures are available in natural food stores. Make the number of desired servings according to the carton instructions, typically half mix and half milk. Chill well and serve as above or as one of the frozen variations.

Frozen Chai Mix - Pour the carton of chai mix into small zippered plastic bags in 1-2 serving sizes. Freeze the bags. When ready, place the frozen mix into a blender, add an equal amount of milk, and a few ice cubes. Blend until slush consistency is achieved. The frozen chai mix may be easily broken into chunks for blending ease; the sugar content will keep it from becoming too solid.