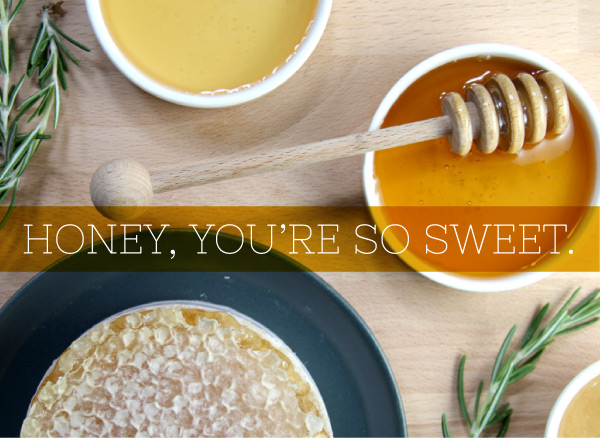 Honey is one of the oldest natural sweeteners on earth. Considered a power food by many, it's been revered for its nutritional and medicinal properties for centuries.


IN THIS ISSUE, we showcase how honey can be used in every dish of an easy-to-make, end-of-summer dinner menu. Every recipe features honey, giving each bite just the right touch of sweetness.


We have a great line-up of classes planned for the season ahead. It's a great way to spend an evening or day! We look forward to having you in our kitchen soon! Cooking classes make a great date night too!
Get all of the details on our website's Cooking Class page or Click the Class Titles below.
REMEMBER: Gift Cards may be used for Cooking Classes!
___________________________________________________________________________________
Saturday, August 26, 2017 - 11:00am
This class at Love to Cook will take the "pressure" off your kitchen time. We'll teach you all the things you need to know to use the electric pressure cooker and share some delicious recipes. You'll be amazed at all you can do with your cooker!

Tuesday, August 29 - 6:00pm


The possibilities are endless when you learn how to spiralize and rice veggies. Everything from beets, butternut squash, onion, sweet potatoes, bell peppers, broccoli, zucchini, apples, pears and so much more. You'll be amazed how you can add a broader wealth of vegetables into a healthy lifestyle and every day menus.
Thursday, August 31, 2017
Come and learn how to decorate sugar cookies like the professionals! Cindy Atkin will be showing how to create adorable school themed cookies perfect for your teachers and students!
___________________________________________________________________________________
SEPTEMBER
Tuesday, September 5, 2017


Wednesday, September 6, 2017

Tuesday, September 19, 2017

Wednesday, September 20, 2017

Thursday, September 21, 2017

Tuesday, September 26, 2017

Wednesday, September 27, 2017

Thursday, September 28, 2017
All the Staff at
Love to Cook!
1211 N. Main Street
Logan, UT 84341
435-752-9220