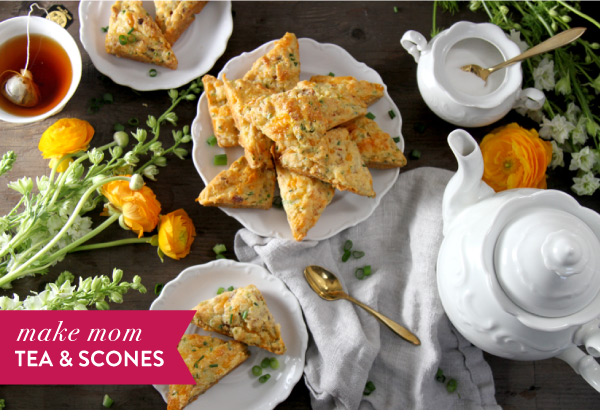 What better way to celebrate Mother's Day then a fashionable tea time or brunch with homemade scones? Quick, easy, and scrumptious scones straight from the oven,
are incredibly high on the enjoyment scale -- Mom will be so impressed!
IN THIS ISSUE, we delve into some quick bread secrets, hot tea tips,
and present three delicious scone recipes.