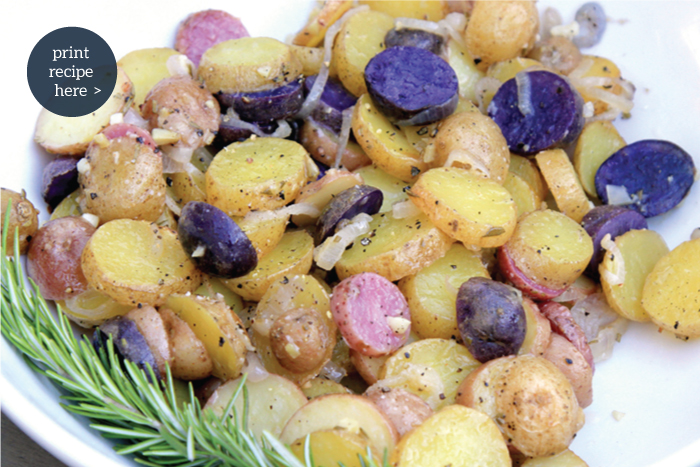 Parmesan Potatoes
Serves 4

These colorful one-bite, savory potatoes complement a steakhouse dinner wonderfully! Wrapped in a neat and compact foil packet, it couldn't be easier to cook these potatoes right on the grill.

Ingredients:
1/4 cup mayonnaise
1/3 cup grated Parmesan cheese
2 garlic cloves, minced
1 teaspoon rosemary, minced finely
1/2 teaspoon Kosher salt
1/2 teaspoon freshly ground black pepper
2 lbs tiny (one-bite) potatoes, cut into 1/4-inch slices
1 small shallot, sliced and separated into rings
2 tablespoons butter

Directions:
1. Mix all of the ingredients together in a large bowl, and then pat into a single layer inside a double layer of foil (or even triple-layer!). Fold the foil together until a neat packet, well-sealed is formed.

2. Grill the potato packet with indirect heat for 30-35 minutes. Carefully flip and rotate the packet occasionally while grilling until potatoes are fork tender.