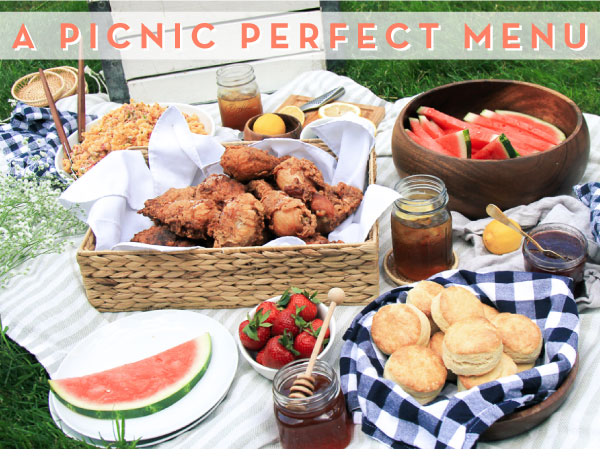 With summer in full swing, al fresco dining is at its height!
Hitting the beach or the lake? Make and take along a great picnic – one with a Southern
flair – replete with fried chicken! IN THIS ISSUE, we celebrate three classics: homemade Buttermilk Biscuits, Pimento Macaroni Salad, and perfect-for-a-picnic Fried Chicken.