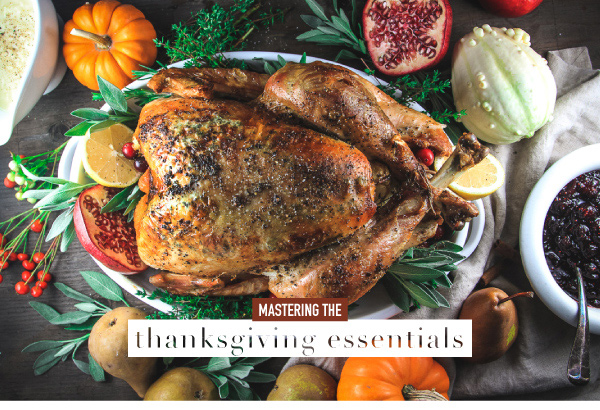 HAPPY THANKSGIVING! We love how this holiday centers around
gratefulness, family, friends, and, of course, bountiful food!

IN THIS ISSUE, we offer a few tips for mastering the basics for the big day. In this season of thanks, we'd like to extend our gratitude to you for your loyalty, and for being the most important part of our business!